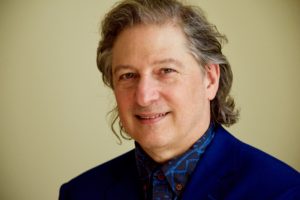 About the Author
Andrew Burstein, Ph.D.,has been, since 2008, the Charles P. Manship Professor of History at LSU, where he also edits the long-running Southern Biography series at LSU Press. A nationally respected Jefferson scholar, he is the author of nine books, including Jefferson's Secrets, The Passions of Andrew Jackson, and, with his partner Nancy Isenberg, the acclaimed dual biography Madison and Jefferson. His 2007 biography of literary icon Washington Irving was the first ever by a professional historian. Professor Burstein has been a consultant for historical films, including the Ken Burns PBS documentary Thomas Jefferson. Burstein is a graduate of Columbia University, and received his Ph. D. from the University of Virginia. His most recent book, Democracy's Muse: How Thomas Jefferson Became an FDR Liberal, a Reagan Republican, and a Tea Party Fanatic, All the While Being Dead, was published in 2015.
He has been featured on C-SPAN on many occasions over the years, from the American Presidents Series, broadcasting from Monticello in 1999, to the 200th anniversary symposium marking the invasion of Washington, D.C. during the War of 1812, broadcast from Decatur House, across from the White House, in 2014.  In a "Booknotes" interview with Brian Lamb, Andrew Burstein spoke about his book America's Jubilee (2001).
Educated at Hackley School in Tarrytown, NY, he received a B.A. in Oriental Studies from Columbia University; and an M.A. from the Center for Chinese Studies at the University of Michigan.  For 15 years he took part in the China trade, initially working for a Wall Street import firm, later as an independent consultant on behalf of U.S. entrepreneurs wishing to establish relationships with Chinese factories.  After 1990, he traded modern China for Revolutionary America, earning a Ph. D. in History from the University of Virginia.