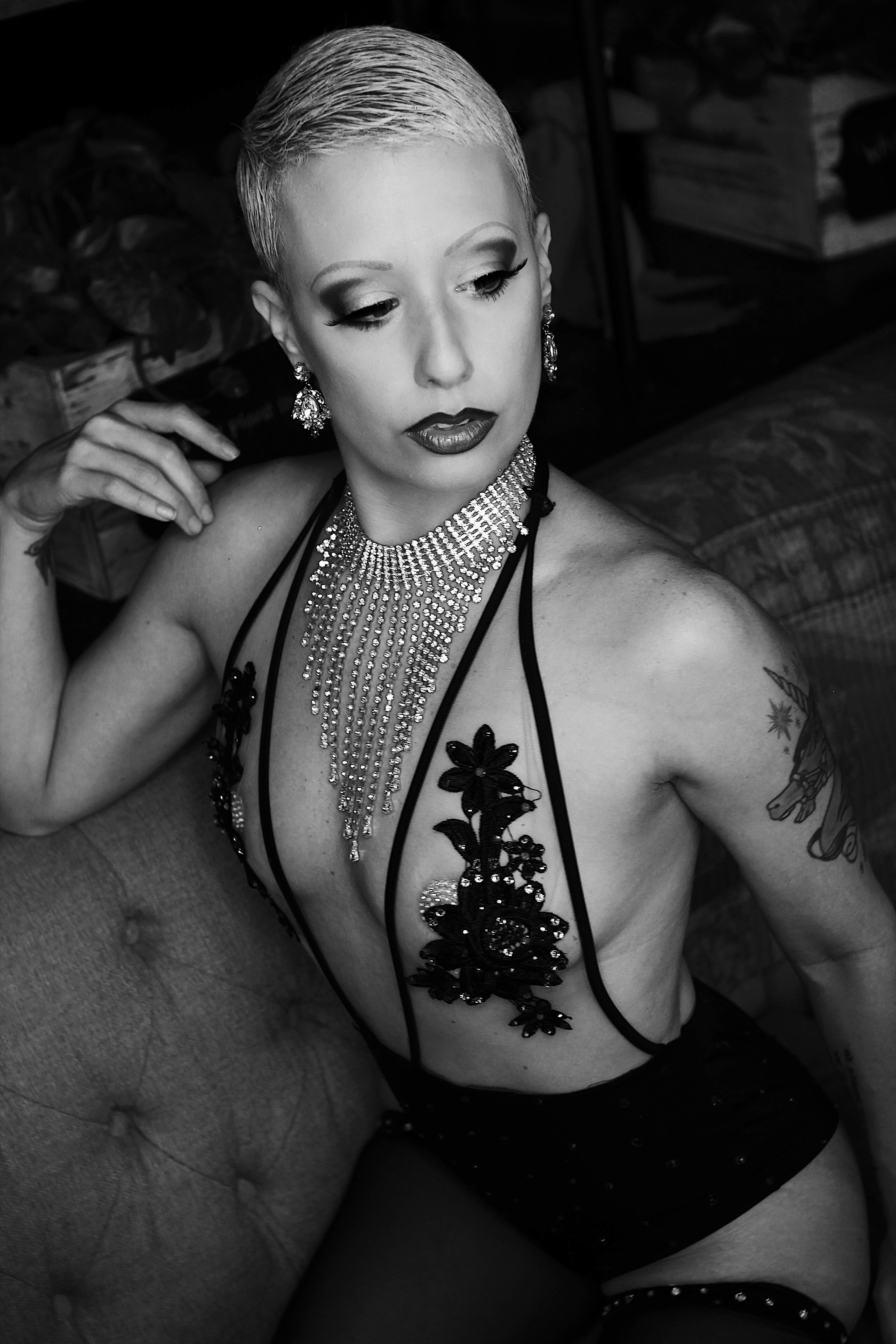 Bella Blue, born and raised in New Orleans, started dancing at the age of three, studying extensively in ballet and modern into adulthood. In 2007 she traded in her pointe shoes for pasties and hasn't looked back since! Her style can be best described as unpredictable! Bella can offer everything from classic fan dances and reverse stripteases to androgynous, neo, and controversial pieces. But no matter what, expect to be entertained! She has become one of the most recognized burlesque performers in New Orleans, across America, and in the world. For the last 3 years, she has ranked in the Burlesque Top 20 by 21st Century Magazine.
Bella's pride and joy is The New Orleans School of Burlesque, where she has reigned as the headmistress since 2008 and hosts New Orleans' only weekly running of burlesque classes. She has taught the art of the tease to hundreds of women and men from New Orleans and beyond. The New Orleans School of Burlesque is also host to a number of guest teachers from across the country and specialty workshops. Bella is deeply entrenched in preserving burlesque in New Orleans (which is rich in burlesque history) and can often be seen performing in other local productions and fundraisers.
In addition to running the school, she is one of the leading show producers in New Orleans. She is the Artistic Director of "The Dirty Dime Peepshow," "The NOSB Student Showcase," "Strip Roulette,"  "Whiskey and Rhinestones," as well as a number of large scale productions that take place in theaters across New Orleans.