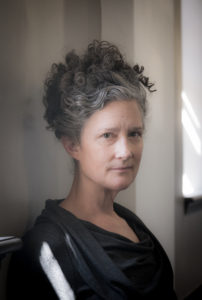 Carrie Brown is author of seven novels, recently The Stargazer's Sister and The Last First Day, and a collection of short stories, The House on Belle Isle. She has won many awards for her work, including a fellowship from the National Endowment for the Arts, the Barnes & Noble Discover Award for her first novel, Rose's Garden, the Library of Virginia fiction prize (twice), and the Janet Heidinger Kafka Prize for fiction by an American woman. Her work has been translated into many languages, and her short stories and essays have appeared in journals such as The Southern Review, One Story, Glimmer Train, The Georgia Review, The Oxford American, and Tin House. She lives in Virginia with her husband, the writer John Gregory Brown, where she is the Margaret Banister Writer-in-Residence at Sweet Briar College.
Praise for The Stargazer's Sister

A haunting evocation — actual and imagined — of the life of Caroline 'Lina' Hershel, the younger sister of the 18th century astronomer William Herschel. The tale is deeply satisfying, a testament to Carrie Brown's seductive voice and her ability to translate Lina's deep emotional life in all its complexity, both joyful and heartbreaking. I love this book, a wonderful adventure and a resonating example of the difficulties faced by so many women for so very long.—
Robb Forman Dew
,
National Book Award-winning author of
Dale Loves Sophie to Death
Praise for The Last First Day
A beautiful piece of writing: bittersweet with nostalgia, surprisingly sensual and sharply nuanced in its depiction of the strains and rewards that shape any long marriage… A restrained yet emotionally powerful portrait of enduring love.
— Kirkus ReviewsIn her wonderful new novel, Carrie Brown takes on those greatest of human mysteries: enduring love, the long marriage. There's pathos here, cause for wonder, reasons to believe.
— Christopher Tilghman, author of The Right-Hand Shore and Mason's RetreatCarrie Brown has accomplished one of literature's most difficult feats —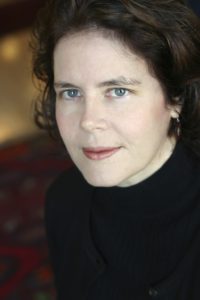 to write compellingly, and convincingly, about human happiness. The Last First Day is marvelous.
— Ron Rash, author of Serena and The CoveConcessions have to be made for many things, but concessions made for love are the ones that live on in life and in literature. In a beautifully composed novel, Carrie Brown reminds us of the concessions made for love, of hope and fear shared and endured alone, of joy and sorrow as the undercurrents of life. This is an intimate novel to be relished and remembered.
— Yiyun Li, author of The Vagrants and Gold Boy, Emerald Girl"Beautifully written, with deeply memorable characters, The Last First Day is a powerful examination of love across the years and a heartfelt story of the strength of unbreakable bonds." — Carol Gladstein, Booklist
The Last First Day is a beautiful account of one woman's life as she views it from the vantage point of old age… It is a treat to delve into the layers present in this novel, and get to know its multifaceted protagonist at a depth few books ever achieve.
— Bustle
Praise for The House on Belle Isle
The generosity of Brown's storytelling style has never been more in evidence. Each of these seven stories presents a different authentic world — a divorcee's spacious rent-controlled NYC apartment, a widow's Maryland neighborhood, horseback-riding camp for girls in England, a residential seaside resort in Rhode Island, a remote mountain village in Spain, a tidewater Virginia inn that flourished in the post-Civil War era, and, in the wonderful title story, a most unusual mortuary in Maine. Each one is so vividly created and populated that the experiences for the reader are remarkably novelistic. We've been taken inside seven very private places by a guide whose gentle insights are indeed profound.