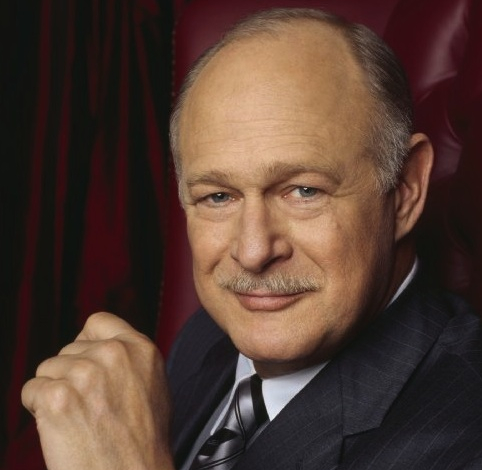 Gerald McRaney was born August 19, 1947 in Collins, MS. He is known as "Mac" to his family and friends. He began his acting career in junior high school when he injured his knee playing football and he joined the drama club. He spent several years acting in small roles and guest appearances while working in the Louisiana oil fields to support himself and his family. He got his first big break when he got the part of "Rick Simon" on Simon & Simon (1981) which aired on CBS for eight seasons. He then went on to star in and produce Major Dad (1989), in which he played "Major John D. MacGillis" which ran for four seasons on CBS. He has starred in many made for TV movies.
McRaney holds the distinction of being the last guest star to meet "Matt Dillon" in a gunfight on Gunsmoke (1955) – in the episode, Gunsmoke: Hard Labor (1975), first broadcast on February 24, 1975 (he lost). In fact, in the early portion of Gerald McRaney's career he almost always played the villain; but, since his first series, Simon & Simon (1981), hit it big, he's played mostly good guys. The character of passionate but irresponsible "Rick Simon" gave McRaney the opportunity to play a dramatic role with a comedic edge. A second hit series, Major Dad (1989), showcased his talent for comedy. McRaney met and fell in love with fellow southerner Delta Burke when she guest-starred on Simon & Simon (1981). He later appeared on her series, Designing Women (1986), as her ex-husband. The were married shortly after.
They lived in New Orleans for a time and became members of the Pirate's Alley Faulkner Society and participated in
Society events, including live performances of work by William Faulkner. The McRaneys are both avid readers and
long-time fans of William Faulkner. McRaney is set to star in a film adaptation of Faulkner's first novel, Soldiers' Pay, written while
he was living in New Orleans on Pirate's Alley.