New Orleans As Muse for Literature: 300 Years and Counting!

New and established writers join dedicated readers in a unique multi-arts festival sponsored by the Pirate's Alley Faulkner Society, Inc., created in 1990 on William Faulkner's birthday by men and women dedicated to good books and their authors, including Nobel Laureate William Faulkner, who wrote his first novel, Soldiers' Pay, in New Orleans, LA.
Dates for 2017 are December 6 – 10.
Each year the Society selects a humanities theme for the sessions designed primarily for the general reading public.
The 2017 theme is:
War & Collateral Damage as Inspiration for the Arts.

Given the new Cold War freeze between the United States and Russia and the serious threat once again of North Korea, the theme seems highly appropriate.  We will be examining the consequences of American wars as they have impacted our literature and our lives. Good literature written about the wars that have embroiled Americans is about the only good result of these conflicts.  And we will be looking at the causes of war, including religion, which is front and center of the current war in Syria. Among our headliners for theme sessions of
Words & Music, 2017 will be Robert Olen Butler, who won the Pulitzer Prize for his collection of short fiction centering on Vietnamese refugees, A Good Scent from a Strange Mountain, and the noted religious scholar, bestselling non-fiction author, and television commentator Reza Aslan, whose new book God will be released concurrent with the festival. Joining them in the humanities series discussions will be Jessica Jackley, founder of KIVA, a non-profit dedicated to fighting the war on poverty by instigating entrepreneurial activities in poor areas with micro-lending. Other festival headliners include New Orleans native son and bestselling biographer Walter Isaacson, whose new book is Leonardo da Vinci. Isaacson will be interviewed by another highly successful New Orleanians, novelist Karen Essex, who explored the life of the master, too, in her highly engaging novel, Leonardo's Swans. Other Louisianians joining the  Words & Music crowd for 2017 include short fiction master Tim Gautreaux, whose new collection is: ; memoirists, Anne Gisleson (whose debut book The Futilitarians is getting rave reviews nationally) and James Nolan (poet, translator, and fiction writer now taking bows as a non-fiction storyteller with his memoir Flight Risk.

While the Society serves up an eclectic menu of serious literary topics for writers interested in improving their work and getting it published and for dedicated readers, we try to make reading and writing fun, combining our sessions with good food, good music, and humor.  In 2015, for instance, Faulkner for All, our gala annual meeting fell on Halloween so we made it a costume party with guests appearing as literary figures. Last year, the dress code was "Bow Ties and Tiaras," the tiaras in honor of the famous Pulpwood Queen, Kathy Murphy, founder of some 700 book clubs, who delivered a humorous monologue on the arts of writing and reading. This year,
2017, be imagining yourself as a 19th century burlesque queen. The art of burlesque—not to be confused with lap dancing and stripping—will be served up at the festival with practioners of the art giving lessons!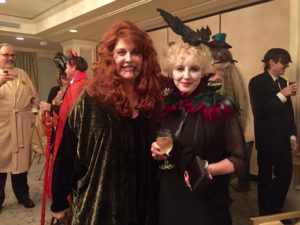 Faulkner Society Chariman Anne Simms Pincus, left, came as Blaze, for instance, and the Society's good friend from Charleston, Margaret Skinner, came as The Raven, while novelist Bret Lott, below, came as Tennessee Williams figure, "Big Daddy."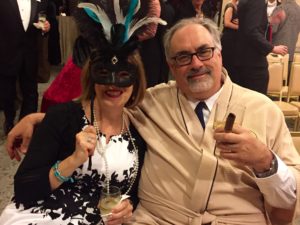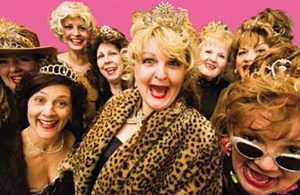 Kathy Murphy, the Pulpwood Queen, and fans.

Writers should note that we are starting our programming on Wednesday with our Master Class for Students and Teachers in the morning and a terrific program in partnership with the Latin American Library at Tulane University in the Evening. The final session will be a Literature & Lunch session on Sunday.
Deadline for registration and submitting manuscript critiques is November 5 and deadline for submitting any pages for workshops is November 20.
2017 Tuition packages for writers are $375 per person, $100 less than last year,  and include one critique session with an agent, one with an editor (or two editors if a writer already has an agent) and most events of the festival. Specifically excluded are the four sessions of Literature & Lunch, Jazz After Hours, and Faulkner for All. The other bonus for those registering for the package is that registered writers who want extra agent and editor critiques may register for those at $75 per each extra critique. (Persons not registered with tuition packages must pay $100 for one critique.)
Literature & Lunch sessions, which begin on Thursday are not included in the writers' tuition packages. They are $60 per person or $200 for the package of four events.
Jazz After Hours, featuring Robert Eustis and the DeSoto Street Band this year, will follow a demonstration of the art of burlesque with lessons for the audience from talented practitioners.  Although not included in the package, the price for Jazz After Hours as been reduced for writers this year and there will be plenty of food, negating the need for dinner elsewhere.
Faulkner for All, our gala black tie annual meeting on Saturday evening, this year is a fundraiser for Words & Music this year, as our primary fundraiser, Juleps in June, was cancelled because of stormy weather predictions. The ticket price per person is $250. Winners and Runners-up of the Faulkner – Wisdom Competition are our guests for the event, which includes cocktails, dinner, entertainment, and music. Finalists of the competition may purchase tickets at $125 per person.

Winners of our competition are our guests for all events of the festival. The only extras for winners are workshops and special event tickets for their guests. Runners-up in our competition receive a complimentary Writers' Tuition Package, including two manuscript critiques. They must purchase tickets for luncheons and workshops.

Finalists may take a 50% discount on Writers' Tuition Packages and Semi-finalists are eligible for 25% discounts. Bonafide students with current student IDs or teacher nominations are eligible for complimentary discussion passes but must buy tickets for all food and wine events and must pay for manuscript critiques and workshops.
There are no discounts for anyone on food and wine events, except as specifically noted here and
on the Words & Music Pricing page.

For complete details on events and presenters, visit the 2017 Schedule.
For your convenience, if you just want to check time and place and names of presenters,
visit our Schedule at a Glance.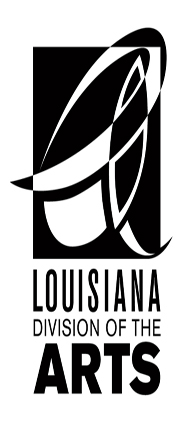 For pricing and a downloadable registration form, visit Words & Music Pricing.
Words & Music, 2017 is made possible
in part by underwriting from the
Louisiana Endowment for the Humanities, funded by the National Endowment for the Humanities…
….and by the Louisiana Division of the Arts.
THANKS TO OUR SPONSORS
In addition to the public funds underwriting from the Louisiana Endowment for the Humanities and the Louisiana Division of the Arts, the Faulkner Society's projects are made possible by the generosity of our major private sponsors, patrons and friends.
Major Faulkner Society Sponsors in 2017 include:
The Deming Foundation: Bertie Deming Smith, Alexandria, LA
Floyd McLamb, Poplarville, MS
Faulkner House, Inc.: Rosemary James & Joseph DeSalvo
Courtenay McDowell and Richard Gregory, Charleston, SC
Margaret Skinner and Tommy Lewis, Charleston, SC
Jana Napoli, New Orleans, LA
Charles Heiner, Charlottesville, VA
Joyce & Steve Wood, Nashville, TN
Gulf Coast Bank & Trust, New Orleans, LA
Walter & Cathy Isaacson, New Orleans, LA
Susanne Scovern & Jennifer Johnson
The Hotel Monteleone & the Monteleone Family
Anne Simms Pincus and Ron Pincus, New Orleans, LA
Quinn Peeper & Michael Harold, New Orleans, LA
The Moss Family
The Ruth U. Fertel Foundation: Randy Fertel, New Orleans, LA
Robinson Lumber Company: Garner Robinson, New Orleans, LA
Tia & James Roddy, New Orleans, LA
George & Fay Rizzo
Royal Productions: Randy Gervais
Barbara Joe Brothers, New Orleans, LA
David Speights, New Orleans, LA
The Law Firm of Jones, Swanson, Huddell & Garrison: Tad Bartlett
The Louisiana State Museum & The State Library of Louisiana
One Book, One New Orleans
To join our number,  E-mail us at faulkhouse@aol.com for a membership form
and membership benefits summary.