Stay tuned for more links to our Presenters'  special content for Words & Music 2022.
Ernest Lake Jones, a 1969 graduate of the Howard University School of Law, was admitted to the Louisiana State Bar that same year and has been a practitioner in many forms since then.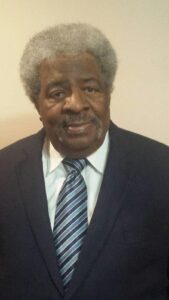 He began his career as a Reginald Heber Smith Fellow assigned to New Orleans Legal Assistance Corporation. In 1971 he began a criminal practice and was a founding partner of the law firm Cotton, Jones & Dennis. In 1978 he became in-house counsel for the construction of the Louisiana Offshore Oil Port. Mr. Jones returned to private practice in 1985, with Lolis Edward Elie (Elie, Jones & Associates) operating in the New Orleans CBD until Hurricane Katrina. Mr. Jones now maintains a limited practice.
Since his admission to the bar, Mr. Jones has been involved with social justice issues. His organizational clients have included the Black Panther Party, the Black Organization of Police, the Congress of Racial Equality, the Republic of New Africa, the NAACP.
Mr. Jones has served as a trial practice instructor at Tulane Law School, a visiting professor at the Loyola Law Clinic and a Judge, Pro Tempore, of the Civil District Court for Orleans Parish In 2019 the Federal Bar Association in New Orleans named him as recipient of the Camille Gravel Public Service Award. Mr. Jones serves as Board Chair for the Southern Initiative of the Algebra Project and is also on the Advisory Board of the Louisiana Civil Rights Museum.
Leona Tate will take part in the discussion "Why Doesn't Louisiana Have a Civil Rights Museum?" on Saturday, November 19, at 6:00pm at the TEP Center.
On November 14, 1960, six years after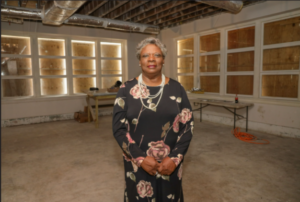 separate black and white schools were ruled unconstitutional in Brown vs Board of Education ruling, Leona Tate became one of four 6 year old girls in New Orleans to integrate white only public elementary schools in the Deep South. On that day, she, Gail Etienne and Tessie Prevost enrolled in McDonogh No. 19 School, in the Historic Ninth Ward. A fourth girl, Ruby Bridges, began classes minutes latter at William Frantz School.
The Integration of New Orleans public elementary schools marked a major focal point in the history of the American Civil Rights Movement. With worldwide attention focused on New Orleans, federal marshals wearing yellow armbands escorted The New Orleans Four to the schools at 9 am. By 9:25 am the two public elementary schools in the Deep South were integrated.
In 2009, Leona Tate, established the Leona Tate Foundation for Change, Inc. to purchase McDonogh 19, the school she with Tessie Prevost and Gail Etienne integrated. Today, she and her partners Alembic Community Developers have renovated the historic campus as the Tate, Etienne, and Prevost (TEP) Center. A mixed-use development dedicated to the history of New Orleans Public School Desegregation, Civil Rights, and Black Life.
Her mission for the TEP Center is to create a safe space and community anchor where the public can learn, support, and train for anti-racism activism and social restorative justice.
Katy Simpson Smith is a panelist on Imagine the Past, Imagine the Future: Historical and Speculative Fiction on Friday, November 18, at 10:00am at the New Orleans Jazz Market. Katy Simpson Smith was born and raised in Jackson, Mississippi. She is the author of the novels The Story of Land and Sea, a New York Times Book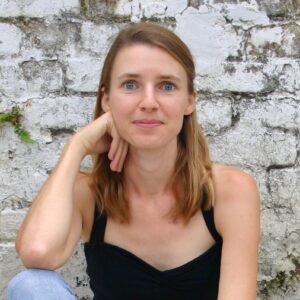 Review Editor's Choice and one of Vogue's Best Books of 2014; Free Men; and The Everlasting, a New York Times Best Historical Fiction Book of 2020. Her writing has also appeared in The Washington Post, The Paris Review, The Los Angeles Review of Books, Oxford American, Granta, and elsewhere. She received a PhD in history from the University of North Carolina at Chapel Hill and an MFA from the Bennington Writing Seminars, and is also the author of We Have Raised All of You: Motherhood in the South, 1750-1835. She lives in New Orleans.
Caesar Meadows is a New Orleans native and self-taught cartoonist/animator. He's known for publishing his comics as very tiny comic books which are sold in vending machines. Since 2005, his strips have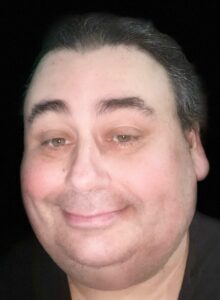 appeared regularly in Antigravity magazine, where he still serves as the comics editor. He's a current member of the Antenna's Artist Collective where he's been a dedicated organizer/volunteer of the 24HR Draw-a-thon since the first one was held in 2006. In 2016, he began animating his comics which can seen on his YouTube channel.
Annell López is a Dominican immigrant. A Tin House Scholarship Finalist and Kenyon Review Peter Taylor fellow, her work has appeared in American Short Fiction,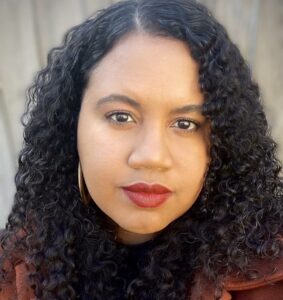 Michigan Quarterly Review, The Brooklyn Rail, and elsewhere. Annell is an Assistant Fiction Editor for New Orleans Review. She is working on a novel.
Bruce Sunpie Barnes is a New Orleans musician, book author and ethnographic photographer. Sunpie is also the Big Chief of the Northside Skull and Bone Gang, one the oldest Afro-Creole carnival groups in the United States, which began its traditions in 1819. He is a19-year member of the Black Men of Labor Social Aid and Pleasure Club and the band leader of the popular New Orleans musical group Sunpie and the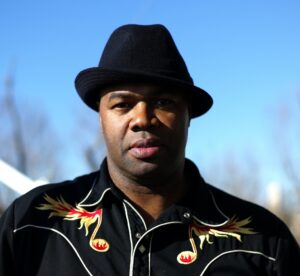 Louisiana Sunspots. His latest book and cd project is entitled Le Kèr Creole (The Creole Heart) which he co-authored with Rachel Breunlin and Leroy Etienne. Sunpie is a former National Park Service Ranger photographer, former high school biology teacher (30 year), former college football All-American, and former NFL football player (Kansas City Chiefs). Bruce Sunpie Barnes' many careers have taken him far and wide. He has traveled to 53 countries playing his own style of what he calls Afro-Louisiana music incorporating blues, zydeco, creole jazz, gospel, work songs, Caribbean and African influenced rhythms and melodies.
He is a multi-instrumentalist, mastering accordion, harmonica, and piano along with rubboard, talking drum, and dejembe. He learned accordion from some of the best Zydeco pioneers in Louisiana, including Fernest Arceneaux, John Delafose, and Clayton Sampy. Along with his musical group Sunpie and the Louisiana Sunspots, he has performed at festivals and concerts across the US and around the globe. Sunpie has currently recorded 7 critically acclaimed CDs with his compositions featured in 19 Hollywood film productions. In addition to this musical work he is also a former member of the Paul Simon Band that embarked on a 58-city world tour "Paul Simon and Sting Together", which span 39 countries (2014,15 and 16). In 2018 Latin Super Star Carlos Vives invited Sunpie along with the Louisiana Sunspots to perform with him at the 51st annual Vallenato Festival in Valledupar, Coloumbia. Film acting has also been a important part of his busy career. Sunpie's work has appeared in such Hollywood productions as Point of No Return, Deja Vu, Under Cover Blues, Jonah Hex, Treme, The Big Easy, Skeleton Key, Heartless, The Gates Of Silence, Odd Girl Out, Regis and Kelly, George Lopez and NCIS New Orleans, Queen Sugar and Mayfair Witches. He is deeply involved in New Orleans parade culture and co-authored the 2015 critically acclaimed book "Talk That Music Talk" - Passing On Brass Band Music In New Orleans "The Traditional Way".
Over 300 of Sunpie's photographs are featured in this book. Sunpie is also the co-author of Le Kèr Creole a 128-page book on Creole language and music that is accompanied by a 15 song cd. In the art world Sunpie's photography has appeared in publications such as African Arts, Art in America, Smithsonian Folkways, Washington Post, South Writ Large, and many others. Exhibitions include the New Orleans Jazz and Heritage Festival, Musical Home Places. Prospect 5 " Called to Spirit" at the Ogden Museum of Southern Art and many more. New Orleans Jazz Museum, Bywater Biennial II, "In Company of San Malo" Louisiana State Museum at the Cabildo, and Prospect 5 "Call To Spirit" Ogden Museum of Southern Art.
Marti Dumas is a mom, teacher, writer, and creative entrepreneur from New Orleans. An expert in childhood literacy, Marti has worked with children and teachers across the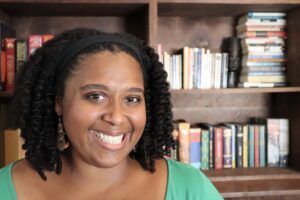 country for the last 15 years to promote an early love of reading both in and out of the classroom. Her best-selling Jaden Toussaint, the Greatest series combines literacy with STEM skills, and humor, and adds much-needed diversity to the children's chapter book landscape. Her latest book, Wildseed Witch, is a middle-grade fantasy that is already being heralded for its skillful combination of family, feminism, and magic.
Christopher Louis Romaguera is a Cuban-American writer who lives in New Orleans, Louisiana. He was born in Hialeah, Florida and was raised in Miami, Florida. He has an MFA in Creative Writing from the University of New Orleans. Romaguera has been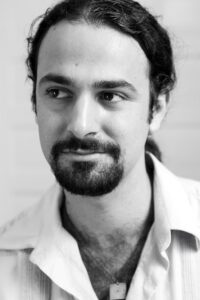 published in the New Orleans Review, PANK Magazine, Louisiana Literature, Santa Fe Writers Project, Catapult, Massachusetts Review, and other publications. He is a monthly columnist at The Ploughshares Blog and is the Poetry Editor at Peauxdunque Review. Romaguera is a VONA alum. You can follow him on Twitter and Instagram @cromaguerawrite. You can also follow his work and sign up for his newsletter at his website www.christopherlouisromaguera.com.
He is currently finishing a hybrid poetry book on being the first member of his family to visit Cuba after their exile.
JENNY KETO (she/her) is a neurodivergent poet, psychiatric nurse, and former professional actor from Austin, Texas. She's thrilled to begin her studies in the MFA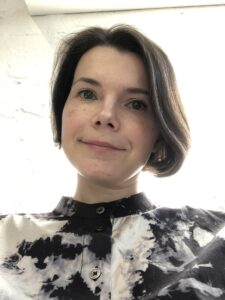 Creative Writing program at the University of Mississippi. Her poems appear and are forthcoming in The Madison Review, Ponder Review, Gris-Gris, Cathexis Northwest Press, Host Publications, and Francis House among others. She lives in Abbeville, Mississippi on some untouched land with her partner, three dogs, two cats, and lots of love.
Logan Meredith is a student at Destrehan High School, and over the summer she studied creative writing at Boston University and Kenyon College. She is published in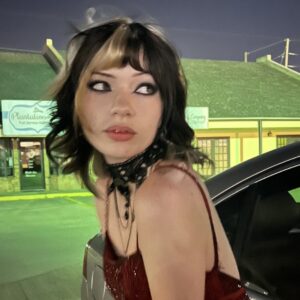 Umbra Literary Magazine, and she has won the gold key award in the personal essay category of the Scholastic Art and Writing competition. Logan's major projects include writing, editing, and directing a collaborative film based on one of her original poems and her screenplay that she wrote and directed a performance of while attending classes at Boston University.
SHA'CONDRIA ("iCon") SIBLEY is an Alexandria, Louisiana native and longtime New Orleans-based poet, writer, multi-inspired artist, and teaching artist, whose work spans across page, stage, canvas, theater, music, talk radio, short film. Raised in "the church" and with a graduate-level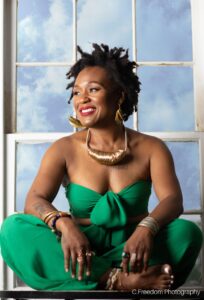 education in biology and public health, her art naturally intersects with healing and spirituality, while centering Blk Women and reverence for the divine feminine. Sha'Condria has taught poetry and creative writing inside prisons, juvenile detention centers, and schools, toured the college circuit, and has worked for over a decade creating, organizing, and hosting arts-driven events.
A multiple-time national poetry slam champion and multiple-time viral spoken word artist, she appeared on the third season of TV One's Verses and Flow, and her work has been featured on many platforms including Huffington Post, For Harriet, Teen Vogue, and BBC World Radio. She is also featured on multiple recording projects alongside Grammy Award-winning artists. Sha'Condria is currently the 2022 Dr. Doris Derby Creative Spark Awardee with Junebug Productions in New Orleans and the author of My Name Is Pronounced Holy: A Collection of Poems, Prayers, Rememberings, and Reclamations. @littleblkgirlbigname
Marian D Moore's collection of poetry, Louisiana Midrash, was published by UNO Press/Runagate in January 2019. Her poetry has been published in the journals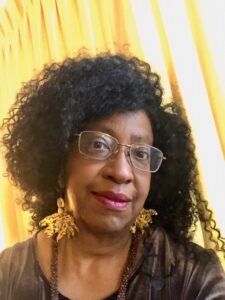 "Drumvoices", "The Louisiana Review" and "Bridges", Asimov's SF magazine, the anthologies "Mending for Memory: Sewing in Louisiana Essays, Stories, and Poems", "Dominion: An Anthology of Speculative Fiction from Africa and the African Diaspora" and "I am New Orleans".
Alison Fensterstock is a former music writer for both Gambit Weekly and The Times-Picayune in New Orleans, and a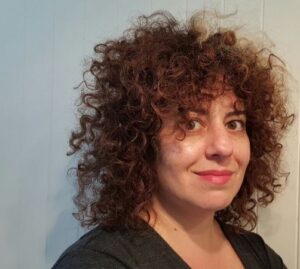 columnist for the Louisiana Endowment for the Humanities' 64 Parishes magazine. She's currently at work on two forthcoming book projects: editing NPR Music's TURNING THE TABLES: HOW WOMEN SHAPED POPULAR MUSIC (Harper One) and co-authoring OVER THE LINE: THE LIFE AND ART OF BUNNY MATTHEWS (Historic New Orleans Collection).
N.R. Robinson grew up in Junior Village, a notorious DC-government-run orphanage that was the oldest and largest institution of its kind in America. He dropped out of high school in the ninth grade, earned a GED, and graduated with honors from the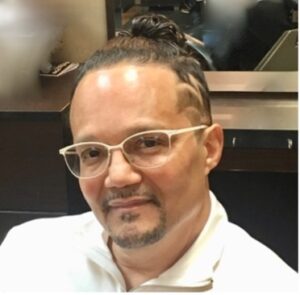 University of D.C. An alumnus of the creative writing programs at Florida Atlantic University (2009 MFA) and the University of Missouri (Ridgel Nonfiction Fellow, 2016 PhD), N.R.'s work has been recognized by almost two dozen literary journals over the past thirty-six months with book chapters published in Southeast Review, New Ohio Review, Iron Horse Literary Review, Memoir Magazine, SFWP Quarterly, and elsewhere. His memoir excerpt, "Junior Village," won the 2020 Ned Stuckey-French Nofiction Prize, judged by 2013 Pulitzer Prize Winner in nonfiction, Gilbert King. "Visiting Mama" is N.R.'s newest book chapter.
Anisse Gross is a writer based in San Francisco, where she is a member of The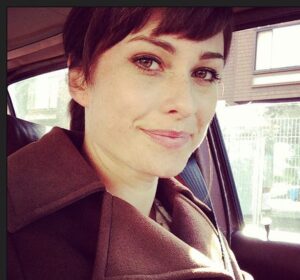 Ruby and The Writers' Grotto. Her work has been featured in The New York Times, The New Yorker, The San Francisco Chronicle, The Believer, The Guardian, and elsewhere.
Born in Beijing, 1996, 贝笛 BAE DI is an emerging Chinese artist. She is the author of the Chinese novel《白马伶娜》CHASSÉ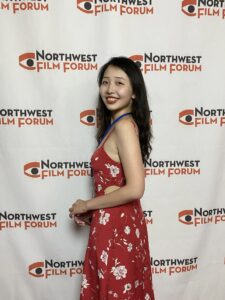 (Shanghai, 2019), as well as the writer and the star of the English feature film《金玉》THE CHINESE TOURIST (Idaho, 2022). Currently, Bae is a John and Renee Grisham Fellow at the University of Mississippi. She is working on her debut English novel.
Brian Egland is a Louisiana based Artist from the small town of Breaux Bridge and one of the current playwrights in residence with The National Black Theatre, the longest running black theatre in New York City, for their SOUL Series Lab. He is a graduate of the University of Louisiana at Lafayette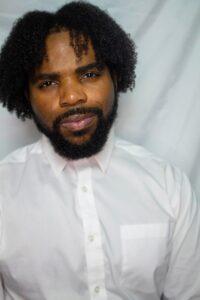 where he was honored with the distinction of being the Outstanding Graduate of ULL's Performing Arts Department. His journey as a playwright began with a facebook message from a local actress and playwright, Nyetta Meaux, who ultimately inspired Brian to write his first play, The Birthday Dinner, for his collegiate senior project, as Meaux had done herself years prior. The Birthday Dinner went on to be honored by the Kennedy Center American College Theatre Festival for excellence in Original Playwrighting, and was the first predominantly African American production at UL Lafayette in half a decade at the time. Since the time of his senior project Brian, as a playwright, has had his works become Official Selections of the Atlanta & DC Black Theatre Festivals, he's received placement in the former Southern Rep Theatre's 4D program as well as production in their virtual Pop-Up Series, residency with the Mississippi Center for Cultural Production as one of their RPPL Artists, Micro-Development with the National Black Theatre in 2020 and 2021, work produced into an audio play through No Dream Defferred's Writer's Lounge in conjunction with Cicada Radio, and in 2021 Brian returned to UL Lafayette where he wrote and directed a piece titled Boxes In The Ground that streamed on Broadway On Demand and received Honorable Mention in their Stage/Screen shorts film festival. In April of 2023 Brian's latest play, Where the Suga Still Sweet, will be fully produced by No Dream Deferred in their inaugural WE WILL DREAM: New Works Festival which celebrates the works of Black Playwrights from or connected to the south.
Rain Prud'homme-Cranford PhD: (formally Goméz) is a FATtastically queer (dis)Abled poet-scholar-teacher-musician-artist centering Louisiana Creole culture. Rain reads too much, drinks too much black tea, watches too much SF/Fantasy, and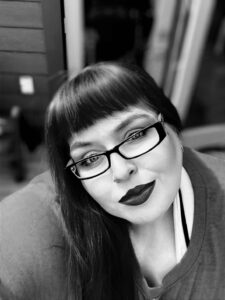 celebrates her battle with obesity, lupus sle, and resulting hair-loss with too many tígnons, too many hair colours, and too many beaded earrings. She is the author of Miscegenation Roundance: Poèmes Historiques (2021 Mongrel Empire Press), author and co-editor of Louisiana Creole Peoplehood: Afro-Indigeneity and Community (University of Washington Press, 2022); and author of Smoked Mullet Cornbread Crawdad Memory (2012 MEP, as Rain C. Goméz). She is an Associate Professor of English, Creative Writing, & International Indigenous Studies at University of Calgary and the Executive Editor, Publisher, and "Book Doula" of That Painted Horse Press: A Borderless BIPOC Press of the Americas. Her academic and creative works have been published in scholarly and critical journals including Undead Souths: The Gothic and Beyond (LSUP), Swamp Souths: Literary and Cultural Ecologies (LSUP), The Southern Literary Journal, Louisiana Folklife, Mississippi Quarterly, Bulbancha is Still a Place: Indigenous Culture from New Orleans, Plume, Sovereign Traces Vol 2: Relational Constellations, Anomaly: A Journal of Literature and the Arts, and many others. Her monograph Gumbo Stories: Quantum Relation-Making and Decolonizing the Creole South is under review and her current critical and creative projects include: Gather at the River: Spiritual Ecologies in Red/Black Literature and Epidermal Journal: The Body Book: Original Poetry, Art, and Photography. She is grateful to work on the traditional territories of the Blackfoot (Siksika, Piikani, and Kainai) Nations, the Stoney Nakoda, and Métis Region III peoples, but hopes to return home to the peoples and communities of the Gulf South. Most importantly, she is an Auntie, daughter, sister, partner, cousin, and "adopted/substitute" mom/auntie to a flock of graduate, undergrad, and former students.
Author of the novel Like Light, Like Music (West Virginia University Press), Lana Austin's writing has been in Mid-American Review, Columbia Journal, Sou'wester, etc. Winner of the 2019 Alabama State Poetry Society Book of the Year Award, a 2019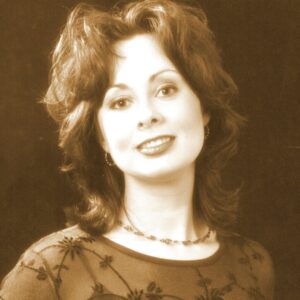 Hackney Poetry Award, the 2018 Words & Music Poetry Award & the Still: The Journal's Judge's Choice Story Award, Austin has been a finalist & semi-finalist in many other competitions. Her MFA is from GMU. Austin's poetry collection, Blood Harmony, is from Iris Press. Austin teaches creative writing at the University of Alabama in Huntsville & is in the Peauxdunque Writers Alliance.
hrilina♡ (she/her) is a well-rounded, dynamic individual who brings a youth perspective to Trinity City Comics, which has commissioned 6 incredible artists – three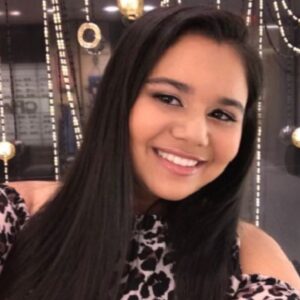 adults and three teens – to co-create a comic that takes a "hero's journey" through an Afro-Futurist New Orleans in search of justice, police transformation and a world with human rights for all. hrilina♡ is a founding member of the audience feedback aspect of the comic book and has been part of this project since its beginning stages.
Kay Murphy (MFA Goddard College) is Professor Emerita at the University of New Orleans where she taught in the English Department, the Creative Writing Workshop, the Honors Program, and served as Poetry Editor for Bayou. Her awards include the Louisiana Division of the Arts Individual Artist Grant for her poetry, a University-wide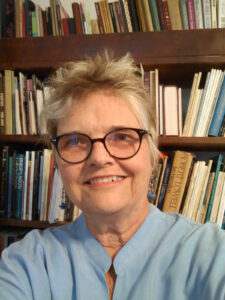 Excellence in Teaching Award, and UNO Author Award in 2022. Since coming to UNO in the fall of 1984, she has published over fifty essay/ reviews of contemporary poetry in national journals such as The American Book Review, Chelsea, and The Spoon River Poetry Review. Besides reviews, she has published fiction in such journals as Ascent and Fiction International. Her heart-genre, poetry, has appeared in over 100 journals such as North American Review, Mississippi Review, Poetry, and Painted Bride Quarterly. She is the author of two poetry collections: The Autopsy and Belief Blues. Her third collection, Soul-Tooth Alphabet, is looking for a publisher. She has taught in Innsbruck, Austria, Montpellier, France, San Miguel, Mexico, Edinburgh, Scotland, and Cork, Ireland. Her most recent publication is editor of On A Wednesday Night, poems from the creative writing workshop at the University of New Orleans (UNO Press) 2019.
Kelly Clayton is a writer, poet, playwright, and workshop facilitator. She is a Louisiana Creole with roots 15 generations deep. She returned home after twenty years in New York City spent teaching herself to write. Though she dropped out of high school for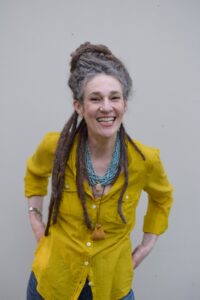 creative reasons (four sons), she kept both pantry and bookshelves full by working as a waitress, line cook, publisher's assistant, exotic dancer, and event producer. She is a VONA/ Voices, Hedgebrook Alumnae, and recipient of the Hedgebrook Women Authoring Change Award. Her poetry has been published by, among others: Future Cycle Press, Delacorte Press, China Grove Press, The Dead Mule Society of Southern Literature, and Random House. Kelly was awarded an Artist's Residency with the Acadiana Center for the Arts for the production of her original play, "Dancing With Aurora Borealis." Kelly develops and teaches bespoke writing workshops in Louisiana schools, both public and private, for the Lafayette Juvenile Detention Center, and to groups of formerly incarcerated adults. She currently lives in Lafayette with her husband, youngest of four sons, and their Great Pyrenees, Mabelline Wilna Clayton.
Bernice L. McFadden is the author of ten critically acclaimed novels including Sugar, Loving Donovan, Nowhere Is a Place, The Warmest December, Gathering of Waters (a New York Times Editors' Choice and one of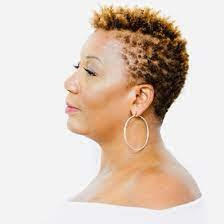 the 100 Notable Books of 2012), Glorious, and The Book of Harlan (winner of a 2017 American Book Award and the NAACP Image Award for Outstanding Literary Work, Fiction). She is a four-time Hurston/Wright Legacy Award finalist, as well as the recipient of four awards from the BCALA. She is an Assistant Professor of Creative Writing at Tulane University. Praise Song for the Butterflies is her latest novel. Her memoir, First Born Girls is forthcoming.
Nick Weldon is editor at The Historic New Orleans Collection, where he edited Monumental: Oscar Dunn and His Radical Fight in Reconstruction Louisiana (2021),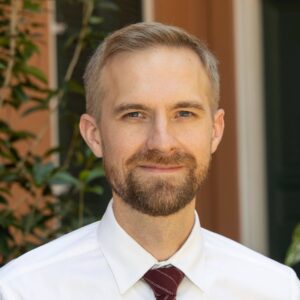 Enigmatic Stream: Industrial Landscapes of the Lower Mississippi River by Richard Sexton (2019), and content for several major exhibitions. He was previously senior editor at Runner's World, and has written about a wide range of topics for other outlets.
Nicole Shawan Junior (they/them) is deputy director of Prison and Justice Writing at PEN America. Prior to joining PEN, they founded Roots. Wounds. Words.—an organization that provides BIPOC-led and -centered literary arts pedagogy, publication and performance opportunities. They also prosecuted police and domestic violence cases. Nicole's writing appears in The Sentences That Create Us (Haymarket 2022), Guernica, The Rumpus, The Feminist Wire, ZORA, Gay Mag, SLICE and elsewhere. They have received residencies and fellowships for their writing from Hedgebrook, Tin House, PERIPLUS, NYFA, Lambda Literary, and many more. They served as editor-in-chief of Black Femme Collective and on the editorial teams at Women's Studies Quarterly of the Feminist Press and SLICE Magazine.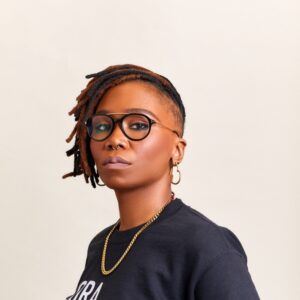 Nicole curated a limited column that centered first-person narratives written by justice-involved mothers for Raising Mothers and guest edited at The Rumpus. When not reading, writing or creating literary arts opportunities, Nicole's listening to Megan Thee Stallion, pulling a tarot card, or flipping heavy tires at a Strongman gym.
Gina Ferrara lives and writes in New Orleans. She has four poetry collections Ethereal Avalanche (Trembling Pillow Press, 2009), Amber Porch Light (Word Tech 2013), Fitting the Sixth Finger: Poems Inspired by the Paintings of Marc Chagall (Kelsay Books 2017) and Weight of the Ripened (Dos Madres Press, 2020), a finalist for the Eyelands Poetry Prize. Amiss, her fifth collection is forthcoming from Dos Madres Press in early 2023. Her work has appeared in numerous journals including Callaloo, The Poetry Ireland Review and Tar River Poetry and was selected for publication in the Sixty-Four Best Poets of 2019 by Black Mountain Press.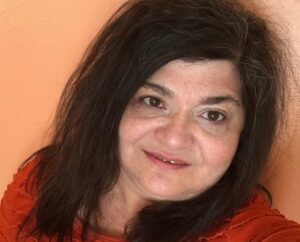 Since 2007, she has curated The Poetry Buffet, a monthly reading series in New Orleans. She teaches English and writing at Delgado Community College, and she is editor of the New Orleans Poetry Journal Press.
Joy Clark is a New Orleans-born singer-songwriter, lyrical guitarist and composer who creates soulful compositions that celebrate peace and the undeniable power of love. Her intricate rhythms and warm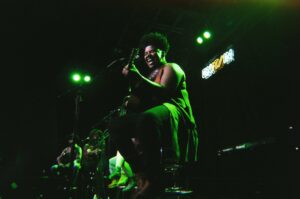 melodies reveal a sweet vulnerability that have enchanted audiences around the world. Growing up the daughter of a minister, she learned to create an atmosphere ripe for an emotional experience. She believes music is her ministry and intimacy is her superpower. Learn more: https://joyclarkmusic.com/
Stacey Balkun is the author of Sweetbitter & co-editor of Fiolet & Wing. Winner of the 2019 New South Writing Contest, her work has appeared in Mississippi Review,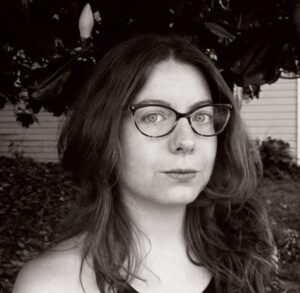 Pleiades, & several other anthologies & journals. Stacey holds an MFA from Fresno State & teaches online at The Poetry Barn. She currently works as Coordinator for the Graduate and Undergraduate English programs at the University of New Orleans.
Caits Meissner's poems, comics, essays and curation have appeared in The Creative Independent, The Rumpus, [PANK], Harper's Bazaar, Adroit, Literary Hub, Split This Rock, Bust Magazine, The Normal School, Hobart, and The Guardian, among others. She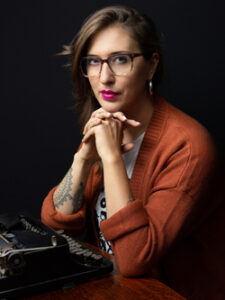 spends her days as Director of Prison and Justice Writing at PEN America where she edited The Sentences That Create Us: Crafting A Writer's Life in Prison (Haymarket Books, January 2022), of which the Mellon Foundation funded 75,000 copies to reach readers in United States prisons free of charge.
DJ Soul Sister, known as the Queen of Rare Groove, is a celebrated DJ artist and music collector who has been active since the mid-1990s. A native of New Orleans and born Melissa A. Weber, Soul Sister has hosted her Soul Power show on WWOZ FM for over 25 years, and has been DJing live appearances since 1997. She is the first DJ to win a prestigious Big Easy Entertainment Award, and has performed with artists ranging from Questlove to George Clinton & Parliament-Funkadelic. She was featured in Nelson George's Finding the Funk documentary and the book Dust and Grooves: Adventures in Record Collecting, among others.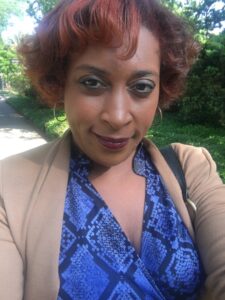 In addition to performing, Weber is equally dedicated to educating about music, whether as a writer and researcher, or in her professional roles as an adjunct professor at Loyola University New Orleans, where she teaches "History of Urban Music," and as curator of the Hogan Archive of New Orleans Music and New Orleans Jazz with Tulane University Special Collections. She has presented papers at the annual Pop Music Conference and at academic conferences for the American Musicological Society, International Association for the Study of Popular Music, the Society for Ethnomusicology, the National Council for Black Studies; and the Dayton Funk Symposium at University of Dayton.
Jill Christman is the author of If This Were Fiction: A Love Story in Essays (2022) and two memoirs, Darkroom: A Family Exposure and Borrowed Babies: Apprenticing for Motherhood. She is a professor in the Creative Writing Program at Ball State
University, a senior editor of River Teeth: A Journal of Nonfiction Narrative, and executive producer for the podcast Indelible: Campus Sexual Violence. Visit her at jillchristman.com and on Twitter @jill_christman.
Mark Neely is the author of Beasts of the Hill, and Dirty Bomb, both from Oberlin College Press. His third book, Ticker, won the Idaho Prize for Poetry and was published by Lost Horse Press in 2021. His other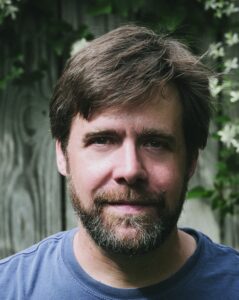 awards include an NEA Poetry Fellowship, an Indiana Individual Artist Grant, the FIELD Poetry Prize, and the Concrete Wolf Chapbook Award for Four of a Kind. He is a professor of English at Ball State University, and a senior editor at River Teeth: a Journal of Nonfiction Narrative.
Alex Jennings is lifelong fan and creator of SFF who lives in New Orleans. His writing has appeared in podcastle, The Peauxdunque Review, Obsidian Lit, the Locus-Award-winning Luminescent Threads: Connections to Octavia Butler, and in numerous anthologies including New Suns: Speculative Fiction by People of Color, New Suns 2, and Africa Risen. His speculative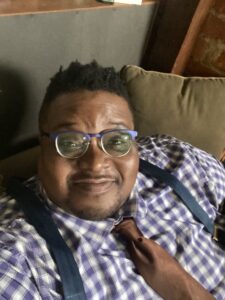 poetry review column, "Chapter and Verse" appears regularly in The Magazine of Fantasy and Science Fiction. He is a graduate of Clarion West (2003) and the University of New Orleans. He received the inaugural Imagination Unbound Fellowship to the Under the Volcano guided writing retreat in 2022. Jennings served as MC and co-producer of the popular literary readings series, Dogfish from 2014 until 2020. He was born in Wiesbaden (Germany) and raised in Gaborone (Botswana), Paramaribo (Surinam), and Tunis (Tunisia) as well as the Columbia, MD. His debut novel, The Ballad of Perilous Graves is available wherever books are sold.
Carleton Eastlake graduated from UCLA in political science and psychology and from Harvard Law School with a concentration in law and the social sciences. After a career in public policy and consumer protection law, being hired on Steven Spielberg's series seaQuest confirmed him as a television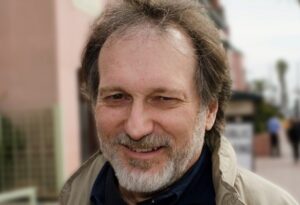 writer-producer as well. He has shared in Edgar and Saturn awards and is a past President of PEN Center USA and a former board member of the Writers Guild of America West. He now sits on the WGAW Membership & Finance Committee. His wife Loraine Despres is a best-selling novelist, television writer, and tree-farmer. They live in Los Angeles, California.
The Stooges Brass Band has earned their rank as one of the elite brass bands in New Orleans. The band consistently provides a welcome blast of true New Orleans spirit engaging audiences with their innovative blend of traditional New Orleans brass sounds, contemporary jazz and hip-hop beats.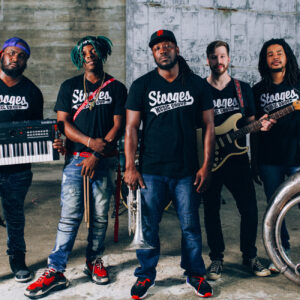 Emerging onto the scene in 1996, the Stooges Brass Band has gained notoriety as a full-blown musical party immersing the crowd in a cut-loose vibe that is contemporary yet deeply rooted in the culturally rich musical legacy of New Orleans. The band has shared the stage with: Ozomatli, Black Star (Mos Def & Talib Kweli), Black Joe Lewis & the Honeybears, Grace Potter & the Nocturnals, Shemekia Copeland, Pedrito Martinez Group, Galactic, Trombone Shorty & Orleans Ave, Big Sam's Funky Nation, The Funky Meters, and Jessica Simpson, among others.
The band is undeniably one of the hardest working bands out of New Orleans, and their dedication to their craft has made an impact. The Stooges Brass Band victoriously battled for the title of "Red Bull Street Kings: Best Brass Band"; (the subject of the documentary Brass Bands of New Orleans: Red Bull Street Kings).
The Stooges Brass Band continues to tour performing at venues and appearing at famed festivals throughout the country such as New Orleans Jazz & Heritage Festival, Bonnaroo, South by Southwest, Utah Arts Festival, Discover Jazz, American Folk Festival, High Sierra Music Festival, Great American Brass Band Festival, and more. The Stooges Brass Band has also answered the call to serve as cultural ambassadors and were employed by the US Embassy to tour Pakistan, Kyrgyzstan and Tajikistan. Other international appearances include the Edinburgh Jazz Festival, the Durham Brass Festival in the UK and Nuits D'Afrique and Tremblant Blues Festival in Canada.
Whether they're second-lining in the back streets of the Crescent City, or performing their spirited stage show, the Stooges Brass Band delivers an authentic New Orleans celebration.
Kyle DeCoste is a PhD candidate in ethnomusicology at Columbia University. He is originally from New Glasgow, Nova Scotia, and first moved to New Orleans in 2013. He is coauthor with the Stooges Brass Band of "Can't Be Faded: Twenty Years in the New Orleans Brass Band Game," which was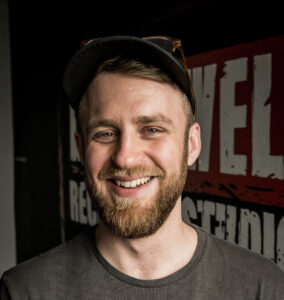 published by the University Press of Mississippi in 2020. His research has received awards from the International Association for the Study of Popular Music and the American Folklore Society, and his writing has appeared in The Journal of Popular Music Studies and Ethnomusicology.
Photo credit Pableaux Johnson
Elizabeth Miki Brina is the author of Speak, Okinawa, a memoir published by Knopf in February of 2021 and one of NPR's best books of the year. Her work has also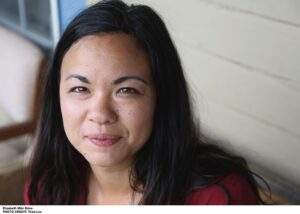 appeared in The Sun, River Teeth, Lit Hub, Gulf Coast, and Hyphen Magazine, among others. She lives in New Orleans and teaches writing at the University of New Orleans.
Chelsey K. Shannon is a writer and an editor at the University of New Orleans Press. She holds an M.F.A. from the UNO Creative Writing Workshop. As a teenager,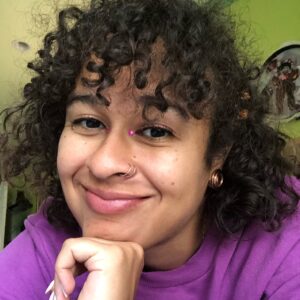 she published the memoir Chelsey: My True Story of Murder, Loss, and Starting Over. More recently, she self-published the zine Trace-Chasing: Race, Place, Time & Emmett Till. Originally from Cincinnati, she lives in New Orleans with her family and is currently at work on a memoir about race, femme identity, and her past obsession with Truman Capote.
KAREN ESSEX is the national and international bestselling author of five books of historical fiction including the acclaimed two volume biographical novel KLEOPATRA Book I: The Early Years, the little known story of the princess's rise to the throne; KLEOPATRA Book II: The Pharaoh, focusing on the queen's political acumen as well as her romances. LEONARDO'S SWANS puts Leonardo da Vinci's rivalrous female muses at its core, aristocratic women who shaped the art and politics of the Italian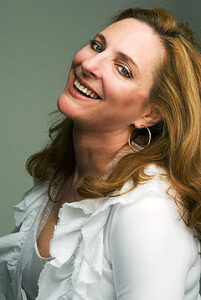 Renaissance. The novel was a runaway bestseller in Italy and won the prestigious Premio Roma for foreign fiction. STEALING ATHENA is a sweeping historical saga from the perspectives of two fascinating women, Aspasia, philosopher and mistress to Pericles, and Countess Mary Elgin, who twenty-three hundred years later saw the demise of Pericles's great Athenian monuments. DRACULA IN LOVE retells Bram Stoker's classic tale from the perspective of Dracula's obsession, Mina Harker, who surprises readers with her own supernatural lineage.
Also an award-winning journalist and screenwriter, Karen has written for Netflix, James Cameron and Fox Studios, Warner Bros, Sony, Paramount, and Fox TV. She was graduated from Tulane University with a BA in Theater, attended graduate school at Vanderbilt University, and received an MFA in Creative Writing from Goddard College. A New Orleans native, she has also lived in London, Paris, and Los Angeles. 
Bryan Wagner is Professor in the English Department and American Studies Program at the University of California, Berkeley. His books include Disturbing the Peace: Black Culture and the Police Power after Slavery (Harvard, 2009); The Tar Baby: A Global History (Princeton, 2017); The Wild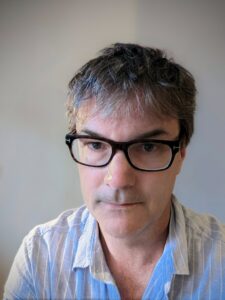 Tchoupitoulas (Bloomsbury, 2019); and The Life and Legend of Bras-Coupé: The Fugitive Slave Who Fought the Law, Ruled the Swamp, Danced at Congo Square, Invented Jazz, and Died for Love (LSU, 2019). He also directs the multidisciplinary digital archive, Louisiana Slave Conspiracies (lsc.berkeley.edu).
John Gery served on the Editorial Board of the New Orleans Poetry Journal Press from 1988 until 2012. He has published seven collections of poetry, including Davenport's Version, A Gallery of Ghosts, and Have at You Now! as well as criticism on poets from Gertrude Stein to Marilyn Chin. In 2021, his award-winning collection of poems, The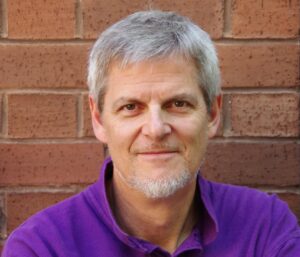 Enemies of Leisure, was re-issued by Red Hen Press, and Cross-Cultural Ezra Pound (co-edited with Walter Baumann and David McKnight) was published by Clemson University Press. Gery's work has appeared in journals throughout the U.S. and Europe and been translated into ten languages. A Research Professor of English at the University of New Orleans, he directs the Ezra Pound Center for Literature, Brunnenburg, Italy, and is Secretary of the Ezra Pound International Conference.
MARTHA MCFERREN received an MFA from Warren Wilson College and is the author of six books, including Women in Cars, for which she received the Marianne Moore Prize, Archaeology at Midnight and, most recently, The McFerren Plot. Her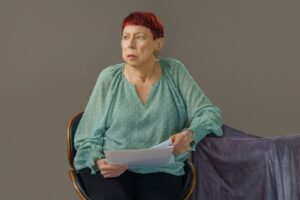 poems have appeared in Georgia Review, Shenandoah, Southern Review, and many other journals and anthologies. She is the recipient of an Artist Fellowship in Literature by the Louisiana Arts Council, a Yaddo Fellowship and a National Endowment for the Arts Creative Writing Fellowship. A native Texan, she now lives in New Orleans with her husband, woodturner Dennis Wall. 
Ralph Adamo earned his MFA in creative writing at The University of Arkansas. He has taught English at Xavier University since 2007, and at LSU, Loyola, Tulane, and UNO before that. He has published eight books of poetry (with a ninth ready to go), including two in the first group from Lost Roads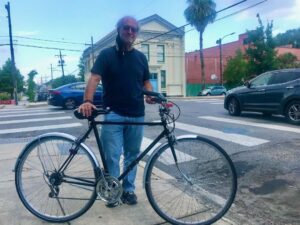 Publishers. In 2002, his selected poems, Waterblind, was published and he won a National Endowment for the Arts fellowship in poetry the following year. In 2014 and in 2020, he published new books of poems, Ever, and All the Good Hiding Places. He has received fellowships at YADDO and The Breadloaf Writer's Conference, as well as becoming a Katrina Media Fellow for the Open Society Foundation in 2006. Adamo has edited Barataria Review, The New Orleans Review and currently edits both Xavier Review and Xavier Review Press. He is also editor of the selected poems of Everette Maddox. 
Carolyn Hembree was born in Bristol, Tennessee. Her debut poetry collection, Skinny, came out from Kore Press in 2012. In 2016, Trio House Books published her second collection, Rigging a Chevy into a Time Machine and Other Ways to Escape a Plague, selected by Neil Shepard for the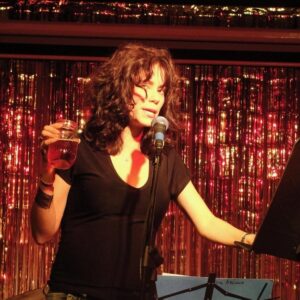 2015 Trio Award and by Stephanie Strickland for the 2015 Rochelle Ratner Memorial Award. Her poetry has appeared in Beloit Poetry Journal, Colorado Review, Poetry Daily, The Southern Review, and other publications. She received a 2016-2017 ATLAS grant from the Louisiana Board of Regents and has also received grants and fellowships from PEN, the Louisiana Division of the Arts, and the Southern Arts Federation. A professor in the MFA program at the University of New Orleans, she was awarded the 2017 International Alumni Association Excellence in Teaching Award. Carolyn serves as poetry editor of Bayou Magazine.
Daniel José Older, a lead story architect for Star Wars: The High Republic, is the New York Times best-selling author of the upcoming Young Adult fantasy novel Ballad & Dagger (book 1 of the Outlaw Saints series), the sci-fi adventure Flood City, the monthly comic series The High Republic Adventures. His other books include the historical fantasy series Dactyl Hill Squad, The Book of Lost Saints, the Bone Street Rumba urban fantasy series, Star Wars: Last Shot, and the Young Adult series the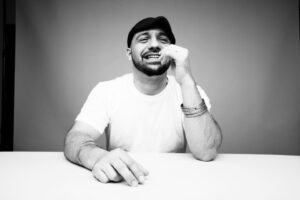 Shadowshaper Cypher, including Shadowshaper, which was named one of the best fantasy books of all time by TIME magazine and one of Esquire's 80 Books Every Person Should Read. He won the International Latino Book Award and has been nominated for the Kirkus Prize, The World Fantasy Award, the Andre Norton Award, the Locus, and the Mythopoeic Award. He co-wrote the upcoming graphic novel Death's Day. You can find more info and read about his decade long career as an NYC paramedic at https://danieljoseolder.net/
Toi Derricotte's sixth collection of poetry, "I" New and Selected Poems, was shortlisted for the 2019 National Book Award. She was awarded the Frost Medal from the Poetry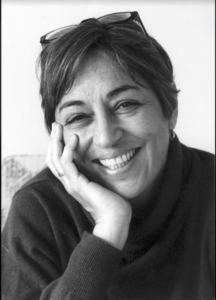 Society of America in 2020 and the Wallace Stevens Award from the Academy of American Poets in 2021. With Cornelius Eady, she co-founded Cave Canem, a home for the many voices of African American poetry, in 1996.